Cold Processed®
Advanced Fuller Hair System
Most Requested Advanced Fuller Hair System

Trichologist developed system for those experiencing hair loss/thinning.

Our Stem Cell Serum harnesses the power of plant cell culture technology, utilizing Swiss Apple Stem Cells (2%). This particular composition rich in phytonutrients leads to incredible longevity properties, revitalizing hair stem cells and repairing the scalp microbiome from a cellular level. Results of a clinical study found Swiss Apple Stem Cells (2%) led to 34% less shedding within one month of use, along with an elongated rate of the hair follicle growth phase.

Our Plant Based Hair Capsules featuring Bamboo (20mg) and Horsetail Extracts (25mg) promote thicker, fuller hair with less overall shedding. Scalp Detox formulated with Basil Leaf Blend (1.37%) ensures the scalp has the optimal environment for healthy hair growth.

This Set Includes:
Scalp Detox | Full Size | 10 oz
Stem Cell Serum | Full Size | 2.2 oz
Plant Based Hair Capsules | Full Size | 30 Day Supply

Best For Those With:
+ Thinning Hair
+ Postpartum Hair Loss
+ Stress Induced Hair Loss

These statements have not been evaluated by the Food and Drug Administration. This product is not intended to diagnose, treat, cure, or prevent any disease.



balancing

soothing

growth
Save 20% of total product value when you subscribe.
30 Days Risk-Free. Modify or cancel your order anytime.
Best For
Hair Texture
straight
wavy
curly
coily
Concerns
hair loss / thinning
irritated scalp
lack of volume

sulfate free

silicone free

paraben free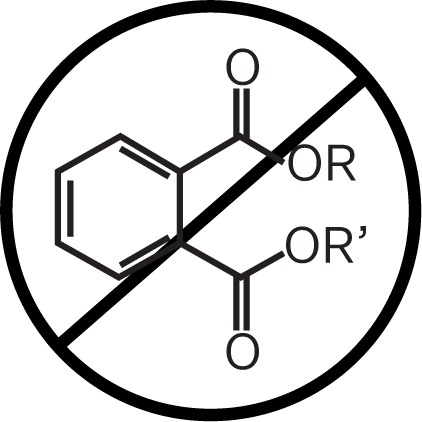 phthalate free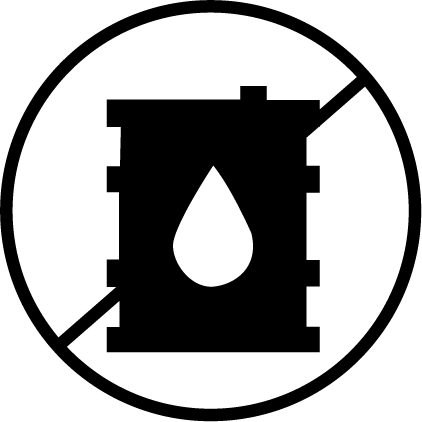 petrolatum free

synthetic fragrance free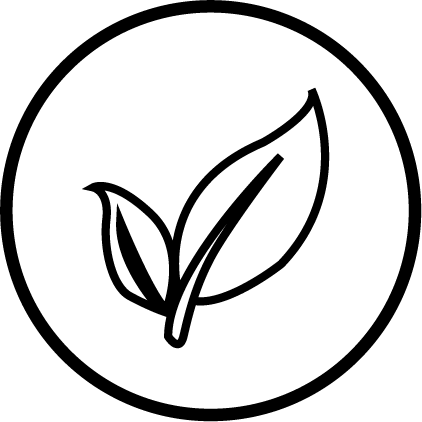 vegan
pregnancy safe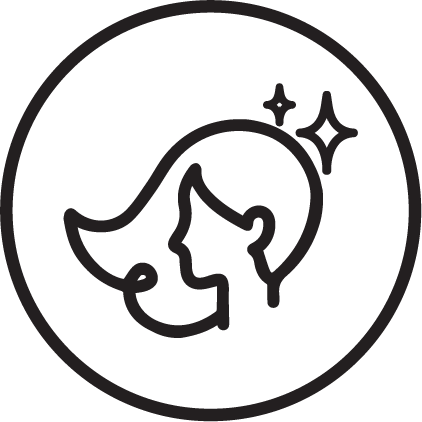 safe for chemically treated hair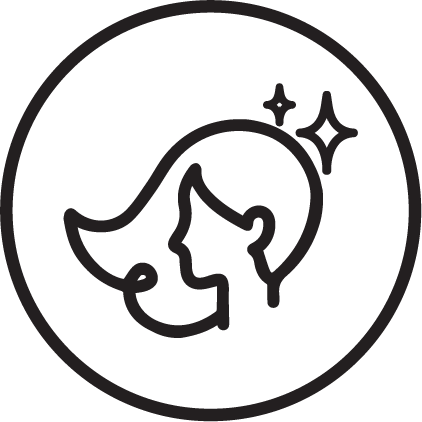 color safe
User Proven Results
91%
agrees scalp felt nourished
89%
agrees scalp felt + looked healthier
89%
agrees overall hair health improved
Ingredients
+ 2% Apple Stem Cells
+ 2% Bamboo & Pea Extract
+ 4.55% Aloe & Calendula Extract
+ 2.73% Botanical Blend

Apple Stem Cells
clinically-proven to stimulate growth and extend the growth phase


Baobab and Basil Leaf
Antioxidant and anti-inflammatory plants soothe the scalp and protect the natural moisture balance

Bamboo and Pea Extract
reduces production of free radicals responsible for the premature ageing of hair follicle.
Advanced Fuller Hair System Full Ingredients
Stem Cell Serum Ingredients: Water (Aqua), Glycerin, Butylene Glycol, Aloe Barbadensis Leaf Juice (ALOE), Bambusa Vulgaris Leaf/Stem Extract (BAMBOO), Caprylyl Glycol, Carbomer, Citric Acid, Plant-Based Collagen, Ethylhexylglycerin, Glucosamine Hcl, Glycereth-26, Lecithin, Leuconostoc/Radish Root Ferment Filtrate (RADISH), Malus Domestica Fruit Cell Culture Extract (APPLE), Pentylene Glycol, Phenoxyethanol, Pisum Sativum (Pea) Extract (PEA), Propanediol, Quercus Petraea Fruit Extract (OAK), Sodium Hyaluronate, Sodium Hydroxide, Tetrasodium Glutamate Diacetate, Xanthan Gum

Scalp Detox Ingredients: C12-15 Alkyl Benzoate, Helianthus Annuus (Sunflower) Seed Oil (SUNFLOWER), Glycine Soja (Soybean) Oil (SOYBEAN), Isostearyl Linoleate, Adansonia Digitata Seed Oil (BAOBAB), Moringa Oleifera Seed Oil (MORINGA), Aloe Barbadensis Leaf Extract (ALOE), Amaranthus Caudatus Seed Oil (AMARANTH), Calendula Officinalis Extract (CALENDULA), Cananga Odorata Flower Oil (YLANG YLANG), Citrus Aurantium Dulcis (Orange) Oil (ORANGE), Cocos Nucifera (Coconut) Oil (COCONUT), Ocimum Basilicum Hairy Root Culture Extract (BASIL), Vetiveria Zizanoides Root Oil (VETIVER)

Hair Capsules: Vitamin A (as retinyl palmitate), Vitamin C (as ascorbic acid), Vitamin D2 (as ergocarciferol), Vitamin B1 (as thiamine HCI), Vitamin B2 (as riboflavin), Niacin, Vitamin B6 (as pyridoxine HCI), Folate (as folic acid), Vitamin B12 (as cyanocoblamin), Biotin, Pantothenic Acid (as calcium pantothenate), Calcium (as calcium carbonate), MSM (methylsulfonylmethane), Bamboo 70% Extract (leaf), Glycine, L-proline, Horsetail (equisetum arvense) (aerial). Other ingredients: L-Leucine, Cellulose (vegetable capsule), Magnesium Stearate, Silicon Dioxide, Whole Rice Concentrate
FAQ
Scalp Detox FAQ



What is the difference between Scalp Detox and Scalp Renew?

The Scalp Detox gently removes build-up, balances the scalp, and provides deep hydration and nutrients to the scalp. The Scalp Renew provides deeper exfoliation with salicylic acid, balancing oil for those who have oily and dry scalp. The Renew comes with soothing peppermint oil that works to calm down inflammation.


How much product should be applied to the scalp?

Each section of the scalp only needs a few drops. The bottle is designed to slowly release a few drops of oil at a time, without squeezing the sides. The oil will spread easily across the entire scalp once massaged.


How often should Scalp Detox be used, and for how long?

Scalp Detox is a weekly pre-cleanse treatment. Leave it in for 20 minutes and follow with a thorough cleanse.
Our favorite way to apply Scalp Detox is with the Scalp Gua Sha, which increases product absorption and shortens the treatment time to 10 minutes.
Alternatively, many of our customers love to leave it in for longer or even overnight—it is completely safe to do so!




Stem Cell Serum FAQ



Can the serum be applied to wet or dry hair?

Yes. For optimal results, we recommend applying the serum after cleansing, or on a dry scalp in the evenings as an overnight treatment. The serum is intended to absorb into the scalp and should not be immediately washed or rinsed off.



Does the serum leave your scalp and hair greasy or oily?

No. This is a lightweight serum that fully absorbs into the scalp; however, you should use your fingers to massage it in.



What are typical signs of aging in the scalp and hair?

Over time, the scalp begins to produce less collagen, hair follicles get smaller, and the rate of hair growth slows. This can result in less hydrated and thinner hair, with increased fallout. Consistent use of an anti-aging treatment protects the longevity of the scalp to combat the natural aging process.



Hair Capsules FAQ



What makes these supplements unique? Why should I take them?

The Act+Acre Plant Based Hair Capsules are unique as they have been specially formulated to support hair growth and overall hair wellness. Our formulation of plant extracts, vitamins, and amino acids increases collagen, keratin and elastin levels in your body, promoting hair growth, resilience, and visible strand thickness. We encourage you to take these capsules if you are trying to promote hair growth and sustain overall wellness. Due to the nutritional content of the capsules and how they interact with the body, they work well for those with thinning or brittle hair.


How long will it take for the capsules to work?

Different vitamins play different roles in an individual body, resulting in different responses. Vitamins will only be effective if taken consistently and as part of a balanced diet and lifestyle. Research shows that you should experience benefits with the Act+Acre Plant Based Hair Capsules within as little as 30 days. However, we recommend taking these for a period of at least 90 days in order to reap the full benefits.


Can I take these capsules with other vitamins?

Yes, you can take these with other multivitamins, but we recommend taking them at different times. If you have further questions or concerns, we would always advise consulting your healthcare provider.


My Plant-Based Capsules look a bit off-color—is this normal?

100% normal– Our capsules are made without any synthetic fillers or dyes, so what you're seeing is natural. The ingredients may separate into their crystalline forms, making spots of the capsule appear cloudy or discolored, but this has no impact on the safety or potency of the formula
How To

pre-wash, post-wash

daily
How to use Act+Acre Stem Cell Serum
On clean damp or dry hair — apply 1 -2 pipettes along the hairline and part. Massage into scalp evenly. Leave-on and do not rinse.

How to use Act+Acre Scalp Detox
On a dry scalp before showering—trace small drops through scalp. Massage in and let sit for 20 minutes. Rinse thoroughly with hair cleanse and conditioner

Daily for best results
Advanced Fuller Hair System

balancing

soothing

growth
How To

pre-wash, post-wash

daily
How to use Act+Acre Stem Cell Serum
On clean damp or dry hair — apply 1 -2 pipettes along the hairline and part. Massage into scalp evenly. Leave-on and do not rinse.

How to use Act+Acre Scalp Detox
On a dry scalp before showering—trace small drops through scalp. Massage in and let sit for 20 minutes. Rinse thoroughly with hair cleanse and conditioner

Daily for best results